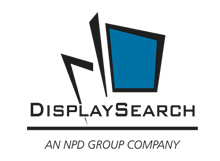 The second week in October will see some of the biggest names in
HDTV
meeting in Los Angeles for
DisplaySearch's
Fifth Annual HDTV Conference.
The primary purposes of the conference are to share current market information from representatives of such groups as
DisplaySearch
,
The NPD Group
,
Wedbush Morgan
,
Goldman Sachs
, and
Kersey Strategies
, and make attendees aware of new HDTV related opportunities.
Much of the event will focus on content delivery, especially the next generation blue laser format war between
HD DVD
and
Blu-ray
. The role of game consoles in the HDTV industry will also be explored.
The next 1-2 years could see a great deal of innovation related to HDTVs. As some areas of the world abandon analog broadcasting in favor of all digitial over the air television, the percentage of homes that are HDTV capable should keep increasing. This means more consumers buying more hardware, who may be interested in new ways to receive content, ranging from DVRs to Video On Demand and IPTV.
Scheduled sessions will include Next-Generation
DVD
Format War, HD Broadcasting, HD Content Distribution, HD Gaming, TV Market Outlook, New Display Advances, Next-Gen DVD Hardware Outlook, Enhancing the HDTV Experience, and Home Connectivity.
Source:
This Week In Consumer Electronics