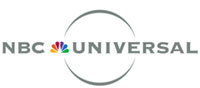 Sales of television
DVD
box sets continue to grow in popularity, spurred in part by last year's hit Heroes. The show's DVD release coincided with a marketing blitz promoting the second season, which premieres in the United States next week.
"We are absolutely on fire,"
said Craig Kornblau, president of
Universal Studios
Home Entertainment and
Universal Pictures
Digital Platforms, which markets
NBC
series Heroes: Season 1 on DVD.
"We put out a number of good titles already [this fall] on the TV side, and they're really cooking."
Between last week's Emmy Awards and next week's full slate of series and season premiere's, Kornblau sees a lot of free marketing for television DVD products. After mini series Broken Trail received an Emmy last week sales got a slight boost according to
Sony Pictures
Home Entertainment Vice President of Marketing Marc Rashba.
Although there is potential profit from television series DVDs, there has been increased competition in recent years, both of recent content and older series. As the market expands even further, the role of DVD sales is likely to become more important for television networks' business models.
DVR
useage is quickly eroding the perceived value of advertising time, and downloads haven't been able to reach a mass market, due primarily to the challenge associated with playback on a television screen.
DVDs are both established technology, and a more reliable source of revenue with DVRs devaluing network time. We could be seeing the beginnings of a new business model where networks subsidize traditional broadcasting with sales of
Streaming
, downloaded, and especially sales of DVDs or whatever next generation technology becomes dominant. It may even become networks' own advertising for their other methods for delivering video. Assuming, that is, the networks are willing to adapt to what consumers are asking for.
Source:
Video Business