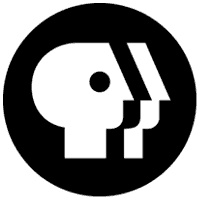 PBS
and
WGBH Boston
have announced that they will be joining their video distribution businesses, allowing both companies to more efficiently distribute products as rentals or online downloads.
PBS said executives from both companies would manage the partnership and all the funds generated to be put towards new TV programming and services. Programming will "continue to be created separately" however.
WGBH produces about 30 percent of PBS's primetime shows including the hits "Frontline", "Antiques Roadshow", "Masterpiece Theatre" and "Curious George".

"This is an extraordinary opportunity to combine efforts within public TV to better serve the public and the producing community,"
said Andrea Downing, VP of PBS Home Entertainment and Partnerships.
"Our new partnership will provide broader, more efficient distribution options for public TV producers, filmmakers, programmers and viewers."
David Bernstein, VP and general manager of WGBH added,
"By combining the scale and expertise of two successful distributors, we will be positioned to capitalize on public TV's investment in programming and increase our capacity and library available for future, alternative distribution methods."
Source:
Video Business