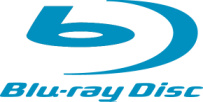 Matsushita Electric Industrial Co Ltd
's
Kazuhiro Tsuga
, has promised at
CEATAC
that
Blu-ray
backers will go on a binge of price cuts and promotions during the holiday season to push the format. Matsushita is known worldwide for its
Panasonic
brand of consumer electronics products, and is an avid backer of the Blu-ray Disc format. Tsuga doubts that the
"format war"
will be seen for any more than another year, with this holiday season being a big decider.
"The BD (Blu-ray disc) companies will try to do our best to promote Blu-ray,"
he said.
"The studios want us to put money in to promote it."
He added:
"By the end of the year, you will see good products with very good promotion."
The Blu-ray backers are also working to make the drives slimmer to make them more suitable for notebooks and PC use.
Matsushita has brand new Blu-ray recorders coming soon, which will record up to 18 hours of Full HD content to a dual-layer Blu-ray disc. Tsuga does not approve of dual format players however, which have been produced by
LG
and
Samsung
, and referred to the idea last year as
"stupid, stupid."
This year he said that Matsushita still has no plans for such a device.
As for HD DVD's recent exclusive support from
Paramount Pictures
, Tsuga downplayed the deal saying it only lasts 18 months and said that studios are only moving to
HD DVD
,
"because big money came"
to them.
Source:
News.com