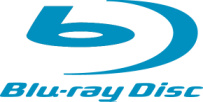 Sony
has introduced its latest internal PC
Blu-ray
BD-R burner which doubles the write speed from previous Sony internal burners and can write at 4x.
The new writer, the
BWU-200S
can write a full 50GB BD-R disc in 45 minutes as compared to previous writers which would take 90 minutes to fill the disc.
Besides the ability to write to BD-R, the drive can also burn DVD+-R at 16x and burn to DVD-DL. Software is also included allowing for the capture of HD content captured in HDV 1080i format from HDV camcorders.
The drive is compatible with both
XP
and
Vista
, says Sony.


"Advanced optical storage technologies, such as Blu-ray Disc technology with its vast capacity compared to DVD technology, will be key enablers for next generation PC applications like HD personal video content and high-definition TV recording,"
said Wolfgang Schlichting, research director for removable storage at IDC.
"Sony's many innovations in optical storage have prepared the company to be a leader in the Blu-ray Disc writable market."
Sony says the drive will be available only directly from the company starting in November and sell for about $600 USD.
Source:
Dailytech