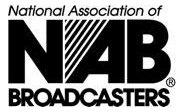 The National Association of Broadcasters (NAB) has finally unveiled plans for a campaign to educate U.S. consumers about the transition to digital television from analog in less than a year and a half.
Much has been made of the issue lately, as the Federal Government's General Accounting Office has taken the FCC to task for practically ignoring the problem. Meanwhile over the air broadcasters, who stand to lose a lot if viewers aren't able to receive their signals, have been almost completely silent, leading many to wonder who's going to take responsibility for making sure the public is prepared.
The NAB's ad campaign, which are expected to air on national networks, as well as individual stations across the country, are intended to inform consumers about the impending switch, and what to do to ensure they have a television capable of receiving and displaying digital signals. While all new televisions manufactured for sale in the U.S. over the last couple of years are all digital ready, most viewers who receive over the air signals have older analog sets that will require either replacement or the addition of a digital to analog converter box.
Although the government is planning to provide vouchers that should cover the cost of the converters, unless they're aware of the problem, consumers will have a hard time taking advantage of this program.
Source:
Reuters