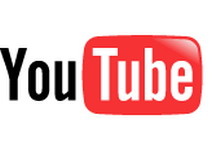 YouTube
has finally rolled out its long awaited video fingerprinting technology, which the company believes will allow them to automatically find and remove illegally posted copyrighted content. The tools' launch comes as the viral video leader is embroiled in an assortment of lawsuits from individuals and organizations accusing the company of not being proactive enough in finding and removing infringing material.
Despite the lawsuits, however,
YouTube
's official position has always been that by removing offending content when informed by content owners they're already living up to their legal responsibility. Until this defense is tested in court, there's some question whether it will hold up to a legal challenge. The applicable portion of the
DMCA
was intended to protect hosting providers to ensure they're not liable for their customers' infringement.
Mike Fricklas,
Viacom
's general counsel, said
"We are delighted that Google appears to be stepping up to its responsibility and end the practice of infringement."
However, he didn't comment on what, if any, effect the move would have on the infringement suit
Viacom
has been pursuing against
YouTube
for several months.
The lawyer for two other parties suing
YouTube
indicated that it won't have any affect on his clients' suits, saying
"It does nothing about the past and won't be enough to protect the future."
Sources:
Associated Press
Reuters