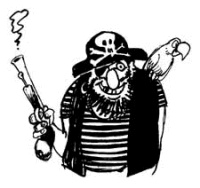 In Spain, a Madrid magistrate has declared the case against
Sharemula
, a website publishing download links through which users can acquire TV series, music, software, etc., dismissed.
In October 2006 15 individuals were arrested, among which were people responsible for Sharemula. Now a year later court came to a decision that the site or its administration have not committed any violations against the copyright law by publishing links to peer-to-peer downloads.
The ruling was a considered a success by the Sharemula attorneys, who based the defense on three existing court rulings on similar cases. By not directly profiting from the downloads or storing illegal content, Sharemula did not break the law and was released from the accusations.
It is likely that the prosecution, including multinational companies such as
Walt Disney
,
Paramount
,
Sony
and
Time Warner
, will file an appeal shortly.
Source:
ELPAIS.com (Spanish)