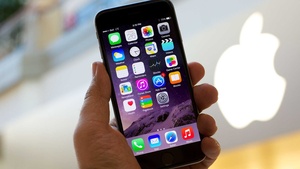 According to data provided by
Strategy Analytics
, the
Apple iPhone
was the fourth highest selling phone in the US during the third quarter, selling over 1.1 million during the quarter.
The data also showed that the phone was accounting for almost 13 percent of provider
AT&T's
overall sales, making it the best selling device for the carrier.

"Although the iPhone hasn't had an expansionary impact in the market, the iPhone has quickly assumed a leading market share position and raised the ante for smart devices,"
SA BuyerTrax chief Barry Gilbert said in a statement.
The analysts also believe in a quarter or two the phone could become the top US seller surpassing the Moto RAZR which has been on top for years.
According to the data, iPhone buyers had a total household income of more than $100,000 and most buyers were between 20 and 30 although almost 25 percent were over 50.


"[This] demonstrates that the device attracts buyers across a broad age spectrum,"
wireless analysis chief David Kerr said.
Kerr then added that most buyers were satisfied with the phone and its features but less satisfied with customer support, battery life and reliability.
Source:
BetaNews