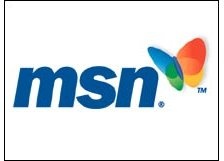 MSN
and
NBC Universal
will be premiering a new online series called The Celebrity Pet Dish. This follows the success of another NBC Universal produced series available on
MSN
, A Big Life With Sissy Biggers, getting ready to begin a third season
"In collaboration with NBCU, we've developed some great content,"
said Rob Bennett, general manager of entertainment, video and sports at
MSN
.
"We've seen a positive response from MSN Video users to 'A Big Life' and are happy to be rolling out the third season in addition to launching 'Celebrity Pet Dish.' Our MSN Originals platform continues to grow, and we continue to be committed to bringing our more than 465 million monthly MSN users the best content out there."
As online video viewing increases and
DVR
usage increases steadily, online television is quickly becoming a hot commodity. Although a lot of the most successful content is already available on television network websites, the future of those networks, and their programming, is increasingly in question.
While the eventual model may still revolve around a few companies distributing most content, the existing companies are still working out deals to make that content widely available on the internet. Creating more internet-only shows seems like a logical extension of that model that we're likely to see a lot more of if it continues to prove successful.
Source:
Microsoft Press Release