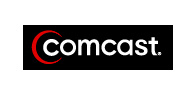 Start with some network "management" that hinders file sharing, add in some public criticism from consumer advocates, and a non-denial that sidesteps the question, and you may end up with just enough publicity to put the Net Neutrality debate back on the map. In an interview, congressman Rick Boucher, a Democrat from Virginia and long time fair use advocate, commented on
Comcast
's practice of interfering with
P2P
traffic.
"Comcast has made a major mistake in attempting to hinder peer-to-peer file sharing as an aspect of its network management,"
Boucher said.
"The inability of customers to (share files) significantly diminishes their ability to utilize the Internet for one of its most important applications, which is user-to-user content."
He also noted that
"file sharing is already being used for a wide variety of perfectly lawful and appropriate applications."
He did ndicate sympathy for
Comcast
's financial considerations, saying
"Comcast obviously needs to engage in some aspect of network management. The company has Limited bandwidth, and there are times when there is more demand for service than the infrastructure can support."
However, the congressman stressed that "
(the) management needs to occur in a more evenhanded way"
and that
"(Comcast) should not engage in a blanket disqualification of any category of lawful applications."
More important than the perspective of a single politician is the recent PR nightmare
Comcast
has faced answering allegations of deceptive practices. As we reported earlier this year, there have been numerous claims of filtering by
Comcast
customers, which have invariably been dismissed by company representatives and mostly ignored in the mainstream media.
At least it's been ignored until recently when both the
Associated Press
and Electronic Frontier Foundation conducted tests that verified consumer claims of interference with
BitTorrent
based file sharing. Since then,
Comcast
has mostly repeated statements that don't even address the allegations, primarily indicating that no applications are being blocked. However, applications don't get blocked at the network level. What
Comcast
is doing simply neuters some applications by limiting network functionality.
Source:
Cnet News