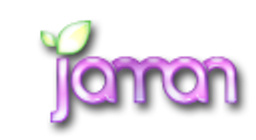 With all the hype surrounding new methods of digital video distribution, a new market is emerging that caters to people interested in movies that traditionally don't get any exposure in the U.S. marketplace. A download service called
Jaman
caters to people looking for less mainstream international movies.
"If people want 'Spiderman' or 'Shrek,' there are a hundred places to get that,"
said
Jaman
founder Gaurav Dhillon.
"This is where people come for stuff that is a little more edgy."
In addition to seeing his site as a marketplace for international films, Dhillon also believes it could potentially be a gateway to Hollywood success for some. The site provides exposure for members who upload original films in exchange for an exclusive distribution deal.
Jaman
offers both rental and sales of the movies, with the creators getting paid if their movies are profitable.
Some feel this makes
Jaman
an ideal place to look for new talent without first digging through mountains of amateur video. An anonymous visitor to the
Jaman
website posted
"We can make it a place where industry executives go to look for new talent. YouTube is too random and our individual postings on websites are too hard to find."
Whether any new Hollywood talent is discovered or not,
Jaman
is working hard to expand their corner of the internet from an international meeting place to an international marketplace.
Source:
Yahoo! News