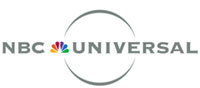 At the same benefit event in which he bashed
Apple
for not cooperating with his company,
NBC Universal
chief Jeff Zucker also allegedly urged other companies to follow NBC's lead.
Zucker went as far as to say that the time was now for companies to take control of the situation "before Apple destroys the video downloads like it did the music download business."
The chief also went a bit more into detail about the company's abandonment of
iTunes
. Apple was claiming that NBC wanted to raise the price of video downloads to $4.99 USD a piece but Zucker argues that the company had no such plans. He says that the company "was planning to experiment with premium pricing only on a single program that would have been made available for $2.99." Zucker concluded by saying that Steve Jobs himself rejected the idea.
Source:
BetaNews