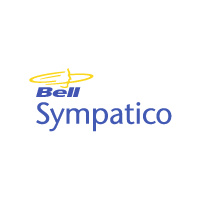 Canadian ISP
Bell Sympatico
admitted using limiting bandwidth to
P2P
applications during peak usage hours. The admission comes after major U.S. broadband (cable) internet provider
Comcast
was forced to admit delaying some packets from P2P uploads, as well as those from some other applications such as Lotus Notes.
So why all the uproar over bandwidth "throttling" by providers? While it's true that piracy occurs over such networks, there's also legitimate traffic like downloads for legal software (like
Linux
OS disc images) and legal video and audio. In fact, taking the current bandwidth availability into account, P2P technology is emerging as a likely framework for delivering music, movies, and television across the internet both for downloads and streaming.
Many consumers are frustrated by what they see as deceptive marketing by broadband providers who often market their high speed services' multimedia capabillities but don't necessarily deliver. The Federal Communications Commision is also being criticized for a relatively hands-off approach to these providers. Last week a group of Net Neutrality activists filed a complaint against
Comcast
, claiming the company's "network management," which renders some applications nearly useless, violates FCC principles stated in the agency's official Internet Policy Statement. There are also calls in Congress for revisiting Net Neutrality legislation.
The FCC has also been under fire for inaccurate and misleading reporting of broadband availability and competition. In part, this has led to the agency's lax regulation of broadband Internet service providers. General Accounting Office (GAO) reports have indicated that the agency has consistently overstated consumer options in recent years.
Despite being in different countries,
Comcast
and
Bell Sympatico
will no doubt be paying close attention to the other's ongoing situation. Certainly the debate participants don't recognize the border.
Source:
Ars Technica