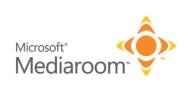 Microsoft
has inked a deal with India's
Reliance Communications
to provide their Mediaroom platform for a new IPTV venture in that country.
According to
Microsoft
CEO Steve Ballmer the
Reliance
service is different than offerings in Western countries because it's intended to be a mass market product, rather than targeting more affluent customers.
"This partnership is unique because of the scale of development. We are moving further and faster than anywhere in the world ... further and further down the economic chain,"
Ballmer said.
Reliance Communication
is a major player in India's quickly expanding mobile phone market. They're hoping to take advantage of India's estimated 100 million households with televisions, which is experiencing phenomenal growth of 20% - 25% annually as the country's economy booms.
Over the last year
Microsoft
has made a major marketing push, hoping to get Mediaroom established as a major player in the emerging IPTV market.
Sources:
Associated Press