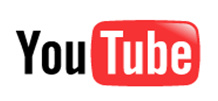 YouTube
has announced that it has increased its upload size limit to 1 GB and introduced the option to upload batch videos.
The software however, is a separate download that must be run off the users hard drive. There is still the option to upload through the browser if you so choose though but the new size limit does not apply.
The new size limit should help to solve some of YouTube's video quality issues as the
compression
will not be as high as current videos are.
This latest move should also give YouTube another edge over the competition, because most offer only 100 MB maximum uploads.
Source:
betaNews