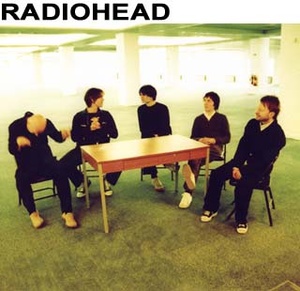 The band Radiohead made their latest album available from their website in October. Instead of selling the album In Rainbows outright, the band allows purchasers to decide what they were worth, including the option to pay nothing.
The move has been criticized recently based on an estimate from industry analysts at
comScore
that 60% of downloaders didn't pay anything. After
comScore
's report was released on November 5th the band released a statement calling the firm's figures "
purely speculative"
and
"wholly inaccurate."
The statement went on to say
"the group's representatives would like to remind people that, as the album could only be downloaded from the band's website, it is impossible for outside organisations to have accurate figures on sales."
However the band hasn't released any actual numbers.
Recording industry executives apparently aren't particularly impressed with comScore's numbers either. In his blog
Warner Brothers Records
Head of Technology Ethan Kaplan asked
"In what world does a "few out of a hundred" translate to "Most"??????."
He was referring to the sample size used for comScore's calculations, which consisted of fewer than 1000 people who downloaded the album. He was also critical of press reports, asking
"Can someone answer to me how mainstream journalism has survived this long?"
Under fire about their report,
comScore
's Andrew Lipsman issued a statement defending the firm's measurement technique, which involves tracking the ecommerce activity of a group of over 2 million consumers through software voluntarily installed on their computers. Of those who downloaded the Radiohead album there were
"several hundred paid transactions, all of which ranged between $0-$20."
Lipman points out
comScore
's track record of results, saying
"As an affirmation of the validity and representivity of our panel, we regularly release quarterly U.S. e-commerce spending estimates, several weeks in advance of the U.S. Department of Commerce releasing its own figures, and during the past 7 years our figures have rarely deviated from the official Commerce numbers by more than a few percent."
However, that doesn't necessarily mean the numbers for a specific item are accurate.
It's also worth considering what the effect on overall sales of Radiohead's back catalog has been. According to
Nielsen
SoundScan sales on their first seven albums increased dramatically after they announced their plans for releasing In Rainbows online. Other artists with extensive bodies of work and enough money and tech savvy to try similar release strategies are no doubt paying close attention. Certainly music execs will be watching
CD
sales to see how such a model would affect their bottom line.
The album is currently still available
for download
. It will be released on CD in the U.K. on December 31, with a U.S. release on January 2 of next year.
Sources:
Billboard
1
2
3
comScore
Ethan Kaplan