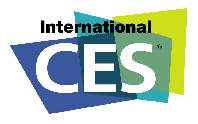 Sony Pictures
Television and
NBC Universal
both plan to have a major presence at next January's Consumer Electronics Show (CES).
Gary Shapirso, President and CEO of the Consumer Electronics Association which produces the show annually, was joined by
Sony Pictures
Television President Steve Mosko at the press preview of the show. He said
Sony
"is excited to come to CES as a technology company and as a content company. It fits in with our corporate theme of 'Sony United.'"
Sony
, of course, is best known for their consumer electronics products, and are the most visible and vocal
Blu-ray
proponent among hardware manufacturers.
Over the last few years CES has become a crucial place for content owners to meet with electronics manufacturers to discuss issues relevant to both sides, ranging from new technology for content delivery to
DRM
for that content.
Next year's event will feature NBC as the
"Official Broadcast Partner"
of the show, and will broadcast several shows from the event. They'll also be covering some CES events during those broadcasts. Several addresses and workshops at the show will focus on how existing and future technology can be used to deliver media to customers.
Source:
This Week In Consumer Electronics