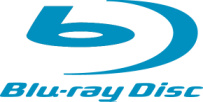 Sony
has started a new promotion in which it is offering a free
Blu-ray
movie with the proof of purchase of two others.
The deal however, is not as good as it seems from the outside. First, Sony is only offering the free movie from a list of 12 and the other two movies you actually purchase must be from that same list. You may also not even get the free movie you like, as the rebate form asks for your top three picks. On top of that all, you must enclose $2.99 USD for shipping on each order.
The offer is good for disc purchases made between October 28 and December 15, 2007 and is stackable on other offers such as Amazon's "Buy One, Get One Free" sale on Sony discs, and
DVD
Empire's $17.95 Sony
Blu-ray
sale.
Here is the rebate form for those interested:
Sony rebate form
Source:
HD Digest