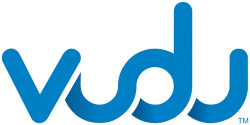 Vudu
, a video download service that uses a combination of P2P software and a proprietary settop box, announced that hi-def movies are going to be available soon. According to a company representative, this will make
Vudu
one of only two services (Xbox Live is the other) to make major studio releases available in hi-def via download.
"We're pleased to expand our partnership with Vudu to include digital distribution of our films in [high-def],"
said Thomas Lesinski, president of
Paramount Picture
s Digital Entertainment.
"Vudu is rewriting the rules with its superb user interface and ease of use. Consumers will find watching our movies in [high-def] on Vudu to be a great experience."
Besides its content, which currently includes more than 5,000 titles from both major and indpendent studios,
Vudu
is notable for the way files are distributed. Unlike a traditional client/server system where all files would be downloaded from a central server operated by the provider,
Vudu
uses P2P technology to distribute files that are rented or purchased from their site.
Lionsgate
president and chief operating officer Steve Beeks called the partnership with
Vudu
"another opportunity to monetize our content in the digital marketplace of the future."
"Our decision to be among the first studios joining with Vudu to offer VOD titles in high-definition reflects Lionsgate's commitment to remain at the cutting edge of new entertainment technologies for content creation and distribution,"
he said.
Source:
Video Business