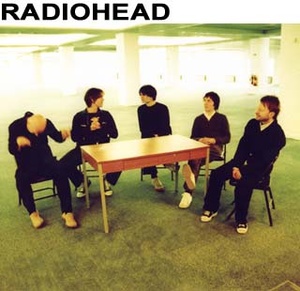 According to a
Billboard Magazine
interview, it appears that Gene Simmons, the founding member and front man of
KISS
, hates music pirates as well as the new ideals of
Radiohead
and
Trent Reznor
.
As quoted from the article, Simmons had this to say about anyone who downloads unauthorized music from the internet.
"Every little college kid ... should have been sued off the face of the earth. They should have taken their houses and cars and nipped it right there in the beginning."
But Simmons wasn't done yet. When asked how he felt about the band Radiohead and Trent Reznor, the front man of Nine Inch Nails, who are offering new, interesting purchasing models for their music and removing the record labels completely from the equation, he added this,
"I open a store and say 'Come on in and pay whatever you want.' Are you on f---ing crack? Do you really believe that's a business model that works?"
According to a comScore report however, Radiohead made $2.7 million USD on its first day of sales, a day anyone would hope for especially considering the record label wasn't there to take 90 percent of all profits.
Gene however, in his most hypocritical statement of the whole article, said it was not about the money.
"The most important part is the music. Without that, why would you care?"
You must be reminded however that Gene has a reality show, a cartoon show, and had been branding KISS merchandise for at least 20 years. About the music indeed Mr. Simmons.
Source:
Dailytech