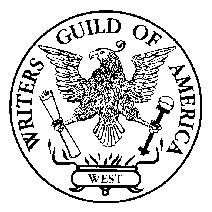 Even though Writer's Guild of America (WGA) members don't have access to the major media outlets many work for they're still finding an audience for their message on
YouTube
.
A video starring a striking writer for the Daily Show pokes fun at
Viacom
, the company which owns the Daily Show and is currently suing
YouTube
for $1 billion because the claim the site didn't do enough to stop piracy of their content.
In the video Daily Show writer Jason Ross presents the dispute between the
WGA
and studios in a satirical form familiar to the show's viewers. However, there are serious issues being raised. The central point is the disconnect between studio claims to investors, and in Viacom's case to the court, about the value of delivering their content online. It appears that when trying to fire up shareholders or sue viral video sites studios claim the property is already valued in the billions, but when it comes time to pay royalties it's worth nothing because they're operating at a loss.
Included in the video was a clip of Viacom CEO Sumner Redstone arguing that if a company filed a suit against YouTube they might
"expect a deal that reflected the value of their content."
His comments made no mention of factoring in the studio's current ability to turn a profit from it.
Ross lampooned Redstone saying
"It's really quite simple. When you're not paying him you owe him a billion dollars. When he's not paying you - he's not paying you."
You can watch the entire video
on YouTube
.