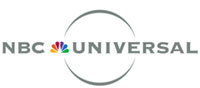 On Friday NBC announced that Quarterlife, a show that originated on
MySpace
, will be moving to broadcast television next year. It will be the first time a show has made the move from the internet to television.
Although this may be an experiment in adapting talent from the web to traditional media outlets, it's not exactly an amateur production. The show's creators already have many years of experience between them, as well as Emmy awards. However, that doesn't mean it's a Hollywood project. Marshall Herskovitz and Ed Zwick have invested a great deal of money and time into making it successful.
"If there were more people with the (courage) of Marshall who are willing to bet on their own creative vision and finance themselves, then the (business) model becomes something they define,"
said Ben Silverman, co-chairman of NBC Entertainment.
Interestingly, it seems that the show's producers may have seen this coming. Although the show is written as a series of 8 minute webisodes, they're constructed with the intention that several could be combined into a single hour long (standard television) episode.
Source:
Reuters