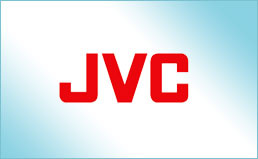 JVC Victor
, the Japanese division of
JVC
, has developed a new
D-ILA
projector that is capable of displaying ultra-high resolutions images. The
DLA-SH4K
can produce images up to a large
resolution
of
4096x2400
. This size is currently referred to simply as
"4K"
, and is already in use with some special video recording equipment. It is likely it may also eventually replace the current standard of full
HDTV
,
1080p
.
Along with the insanely high resolution of the JVC DLA-SH4K, the projector can also produce an impressive 3,500 lumens of brightness with a 10:000:1 contrast ratio. It sports 4 dual-link
DVI-D
inputs allowing for simultaneous displays from separate video sources at the same time. It does not have a
HDMI
input.
However, if you are already contemplating Googling up details on how you can buy one of these projectors when they are released in January, don't even bother unless you are filthy rich. The projector reportedly has a ridiculously high price of 15 million yen ($136,293). It also consumes just below 1.5kW of power.
Source:
Electronista