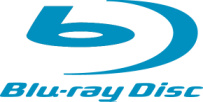 For those that are interested, the large internet retailer
Amazon
has dropped the price on the
Samsung BD-P1400 Blu-ray Player
to $339.99 USD, making the player the lowest priced Blu-ray standalone ever.
Although, there was no word on how long the price drop will last, but for now at least its good to see any price drop on Blu-ray standalones.
Toshiba
's recent price drops on the
HD-A2
and
HD-A3
players have proved that lower prices guarantee greater sales and maybe the Blu-ray camp is taking notice.
More information when it becomes available.
Source:
HD digest