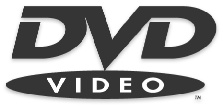 As
DVD
sales continue to fall and Hollywood executives struggle to find new ways to sell more discs, they've started repackaging TV show discs in box sets that contain every episode of a particular series. It's expected that there should be 40 of these mega TV series collections available from retailers.
Although somewhat new in terms of TV show discs, this is hardly a groundbreaking development for DVD. Since DVD sales took off several years ago studios have released version after version of some movies, with multiple versions sometimes only differing in the packaging used.
Buyers for retail outlets aren't sold on these box sets yet.
"A problem is that most saw the success of Sex and the City, and studios said, 'We can do that,'"
Newbury Comics
buyer Ian Leshin said.
"That was a cult show that people really wanted to own. This time, it seems there are a lot of releases that are coming out just because they happened to finish the whole series."
"Last year, we had to make sure we had a bunch of [20th Century Fox Home Entertainment's] Buffy the Vampire complete sets and a bunch of Sex and the City, but this time, I'm not as worried about shelf space, because we won't need to carry as many copies,"
said Leshin. In fact he says the chain will only be purchasing a single set of each title per store pending actual sales data.
Studio executives are more positive about sales prospects.
"We wanted to create something unique that would stand out,"
said Bob Oswaks, executive VP at
Sony Pictures
Television.
"This will definitely capture people trolling the aisles."
However, even the studios are somewhat cautious about short term sales predictions.
"Unlike usual DVD releases, where you see huge sales in week one, this is going to be slow and steady through the holidays,"
said Rosemary Markson,
Warner
VP of TV marketing.
"And we definitely think this can have viability for several years."
Source:
Video Business