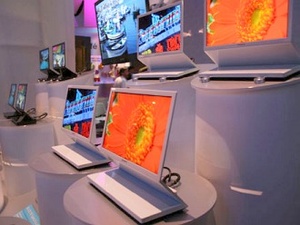 If you were expecting to get one of the new
Sony OLED
TV sets this holiday season, your chances just got much slimmer.
Engadget
is reporting that there are only 2,000
Sony XEL-1
TVs available worldwide, with all of them being in Japan.
Sony announced its super slim 3mm set two months ago and since then other
HDTV
makers have followed suit in promising OLED TVs.
Toshiba
claims it will have a 30-inch set available commercially, and globally by 2009 and
Samsung
has recently announced that it will have a 42-inch model on the global market by 2010.
Sony Electronics President Stan Glasgow has said however, that the XEL-1 could possibly make it to North America if not all of the Japanese sets sell. But considering there are only 2000 available in Japan, I'd say the chances are slim to none that America will be seeing the XEL-1 this year.
Source:
Dailytech