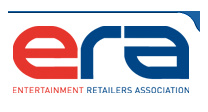 Responding to declining U.K. music sales, the Entertainment Retailers Association - an organization representing music retailers, is blaming digital copy protection for the slow pace at which consumers have embraced downloaded music.
ERA director Kim Bayley told the
Financial Times
this week that the copy protection mechanisms are
"stifling growth and working against the consumer interest."
Citing a recent study conducted in the UK which indicated that consumers overwhelmingly prefer music without copy protection mechanisms, Bayley says that DRM
"puts consumers off."
According to an article in the
Financial Times
the music industry counts on fourth quarter sales for 40% of its annual revenue, but so far the slower than usual period leading up to the Christmas buying season have many retailers concerned that sales will be lower than anticipated this year.
Although it's questionable at how much DRM affects online music sales, it's clear that consumers have had an overwhelmingly positive reaction to DRM-free downloads, such as those pioneered by
EMI
. Maybe now it's time to ask why we have to settle for losslessly encoded files.
Source:
Ars Technica