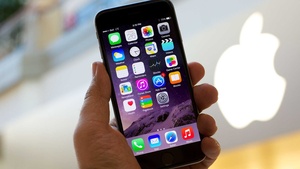 According to a new study performed by
Gfk NOP
, the
Apple iPhone
is perceived to be too expensive in the UK, and that most will not purchase due to the high price.
The research, a poll of 500 UK citizens suggested that outside of the "Apple cult" fans, the regular consumer will not be buying the device. Actually, according to the survey, a remarkable 72% said they would not be buying the device because of the price.
Brand awareness, as could be expected, was very strong, with 75% saying they've heard of the brand. 30% said the one and only deterrent from buying the device was the price.


"Apple's history proves that it has the magic touch when it comes to product development and marketing, however the iPhone has yet to Capture the imagination of the UK public. iPhone hype is in full-force, but our data shows that it is very much a considered purchase, with its high price turning many consumers off. We must take into account that the UK mobile market's success has been down to subsidised handsets, therefore the iPhone's price really stands out and consumers are not used to paying in excess of £200 for a phone",
Richard Jameson of GfK NOP commented.
Source:
pocketlint