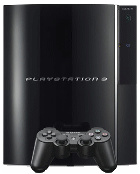 Since the introduction of the stripped down, $399 40 GB model on November 2nd, sales of the
Sony PlayStation 3
have tripled. The numbers however, also take into account Black Friday specials such as the one seen at
Wal-Mart
.
The news comes on the heels of similar news from Japan, where the PS3 outsold the
Nintendo Wii
for the week for the first time since they were both launched.
In an ironic twist, the Wii's breakthrough success could actually aid the PS3 for the holidays. Nintendo of America President Reggie Fils-Aime has been quoted as saying that he spent Black Friday morning searching for Wiis and could not find any available. There were however, PS3s everywhere.
Sony had more good news as well when the data figures came in and sale of their aging PS2 console rose 275 percent as well for the last few weeks of November.
Source:
betanews