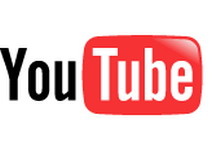 According to a nre report from comScore the number of streaming video viewers continues to grow, but in the last 6 months that growth has been slowing down.
This isn't exactly a surprising development given that the number reach nearly a full 75% in September. While that's less than a 1% increase from the month before, at nearly 3/4 of the potential audience for streaming video, and possibly starting to converge with the number of internet users with broadband internet available to them to stream across. The percentage increase is also somewhat misleading, as it indicates that 136 million streaming video viewers.
As usual
Google
, led by
YouTube
, led all other video providers, serving up video clips to nearly 71.6 million unique viewers, or more than 28% of the total.
Perhaps more importantly at this point, the average amount of time viewers spend watching online videos was up three hours. This is up from 2.5 hours in May. In total over 9 billion clips were streamed in September.
Source:
MediaWeek