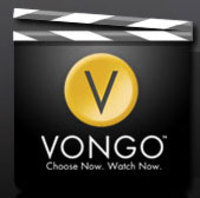 Starz Entertainment
, parent company of the Starz and Encore cable channels is partnering with gadget retailer
Brookstone
to promote the Starz owned Vongo online movie service with purchases of at least $100.
The promotion, which will be going on through March 24 of next year, offers
Brookstone
customers a free 30 day trial of Vongo, including access to more than 1,000 video titles.
Brookstone
will also be promoting a new theatrical release from another venture owned by
Starz
, Overture Films. The promotion for Mad Money will give advanced screening passes to a
Limited
number of visitors to the mall-based chain's stores.
"Vongo is a terrific match for Brookstone's tech savvy customers, and we are pleased to leverage the upcoming Overture Films release Mad Money as part of the overall campaign,"
said Joe Cantwell, VP of advanced services at Starz.
"As the only subscription-based download service for mainstream new release Hollywood films, Vongo is in a unique position to work with innovative companies such as Brookstone."
Brookstone
CEO Lou Mancini added,
"The co-marketing agreement with Starz for the Vongo movie download service will give customers yet another compelling reason to visit Brookstone.com during the holidays and into the New Year. Also the Mad Money tie-in and giveaway is another fun way to reward our retail store customers."
Source:
Video Busines