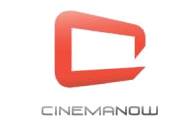 CinemaNow
is embarking on a campaign to dethrone Apple as the king of media downloads, starting with a promotion from
Samsung
to provide $10 in download credit with the purchase of their new P2 Portable Media Player.
CinemaNow
CEO Curt Marvis indicated that more such promotions would be coming in the next year with their partners, such as Windows Media Center vendor
Hewlett-Packard
and moblile media player manufacturer
Archos
. The company's strategy is unique, and at the same time proven in the relatively young download business. Like the relationship between Apple's iPod and their iTunes online store, CinemaNow has made sure that each device is manufactured with support specifically built in for their service. The big difference is that instead of concentrating on a single player, they're working to get support in as wide an array of devices as they can.
"The content is uniquely customized through each device. That same way iTunes works with iPod, we're working to make CinemaNow to work with their hardware,"
Marvis said.
CinemaNow
has already worked with
Hewlett-Packard
to provide a download service tailored to their Windows Media Center PCs.
Source:
Video Business