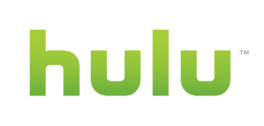 At the UBS Securities Media & Entertainment conference Jeff Zucker, CEO of
NBC Universal
(
NBCU
), announced that his company's joint online video venture in partnership with
News Corp.
should be going live sometime after the beginning of next year. Currently the service, called Hulu, is in private beta testing with an estimated 60,000 users.
In August
NBCU
announced they were removing their videos from iTunes, which finally occured earlier this month when their agreement with the online store ran out. In October they launched the invitation-only private Hulu beta. In the interim they also shut down their official YouTube Channel.
Zucker says the reason for the split with iTunes was a simple economic decision. He called iTunes a fantastic service, but said he felt it unreasonable on
Apple's
part to refuse requests to have input on pricing.
"There is no place that I can think of where the retailer also gets to set the wholesale price,"
Zucker said.
"All we asked for is the opportunity to set a variable price structure, even with just one program. Apple was not willing to do that."
"One of the biggest things I struggle with is to make sure we're not replacing dollars with pennies,"
Zucker said.
Source:
Multichannel News