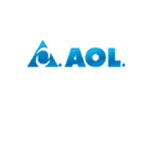 AOL
has announced that it will be effectively killing off the historic
Netscape
browser in February by discontinuing development and active support.
The company will continue to deliver updates and security patches up until February 1st, 2008 after which all active support will be cut off. The announcement comes via the official Netscape Blog and Tom Drapeau, lead developer for Netscape.com.
"AOL's focus on transitioning to an ad-supported Web business leaves little room for the size of investment needed to get the Netscape browser to a point many of its fans expect it to be,"
Drapeau wrote.
"Given AOL's current business focus... we feel it's the right time to end development of Netscape branded browsers, hand the reins fully to Mozilla and encourage Netscape users to adopt Firefox,"
Drapeau added.
As of December 2007, Netscape only held a 0.6 percent of the browser market, far behind
Internet Explorer
at 77 percent and
Firefox
with 16 percent.
Source:
Yahoo