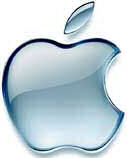 According to research analyst Shawn Wu, Macs with
Blu-ray
drives will be debuting at the
Macworld
event on January 15th.
Apple
has long held a seat on the
Blu-ray
consortium and CEO Steve Jobs is on the board of directors at
Disney
, a staunch Blu-ray supporter. These reasons alone have fueled any rumors that Apple, if choosing from the nex-gen formats, would choose Blu-ray. There is a remote chance however, that Apple could release a combo
HD DVD
and Blu-ray drive and avoid the format war.
A Mac Pro workstation, set for release in the next month, has been rumored to be the first Apple system to have a Blu-ray compatible drive.
Source:
BetaNews