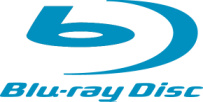 Sony Electronics
is showing off an affordable
Blu-ray
drive for PCs that the company claims can turn almost any modern Desktop into a Blu-ray-driven home entertainment center. The new
BDU-X10S
BD-ROM
uses the
Serial ATA (SATA)
interface to connect to a motherboard and is designed for the Microsoft Windows Vista and Microsoft Windows XP operating systems.
It is bundled with the Blu-ray Edition of
Cyberlink
's
PowerDVD Ultra
for playback, supporting over 500 available commercial Blu-ray movie titles, recorded Blu-ray Home Video and of course
DVD-ROM
.
"The BD-ROM drive's sub-$200 price tag offers consumers a very viable option to discover and enjoy the nearly 500 high-definition Blu-ray Disc movies released to date,"
said
Bob DeMoulin
, marketing manager for branded storage products in Sony Electronics' IT Products Division.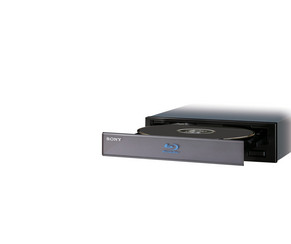 "PC-based DVD-ROM drives helped accelerate mass DVD adoption, primarily because they were the least costly way to experience the technology,"
said
Wolfgang Schlichting
, research director, removable storage at IDC.
"Similarly, we expect sub-$200 PC-based BD-ROM drives to be a driver for cost-conscious consumers to experience Blu-ray Disc high-definition video technology."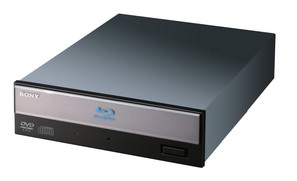 Source:
Press Release

View all Blu-ray players in our Hardware Section