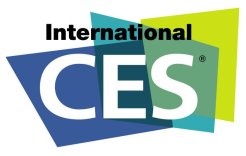 Today at
CES
,
Microsoft
and
BT
jointly announced that UK
Xbox 360
owners will be able to access the popular
IPTV
service,
BT Vision
, beginning this summer.
Those familiar with the service will tell you that it offers "hundreds of movies and thousands of hours" of all types of TV programming including sporting events, music videos and other digital services for use over a
BT Broadband
connection.

"We are pleased to partner with Microsoft to deliver a truly compelling connected entertainment experience to our customers,"
said Dan Marks, CEO of BT Vision.

"For the first time consumers in the UK will be able to experience the advantages of an advanced TV service together with the benefits of next-generation gaming.

"Our aim is to provide BT Vision on multiple platforms — giving customers greater convenience, control and flexibility over what they watch, when they watch and how they watch TV. It also means that we are able to potentially expand our BT Vision customer base by tapping into the popularity of Xbox 360,"
he added.
BT Vision customers can access the new service using a set top box or through a 360. A few
XBL
features will be integrated into the service meaning gamers can send and receive messages while playing a video game or watching TV content.

"This is an exciting moment in home entertainment,"
said Enrique Rodriguez, corporate vice president of the Connected Television Division at Microsoft.

"Last year at CES, we announced Xbox 360 on Microsoft Mediaroom as a powerful platform capable of enabling new entertainment experiences for consumers, and we are pleased to team with BT to bring this service to market.

"Together we are enabling BT Vision customers to be the first in the world to enjoy this next-generation TV and gaming entertainment experience,"
he finished.
Source:
GI.biz

See details on all Xbox 360 models in our Hardware Section