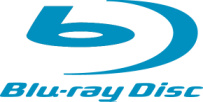 At the
Consumer Electronics Show (CES)
in Las Vegas,
Sony
demonstrated an upcoming addition to
Blu-ray
titles; lower-resolution versions of the video content. Using a
PlayStation 3 (PS3)
consoles, which can read
BD-ROM
discs, and a
PlayStation Portable (PSP)
console with a MemoryStick Duo for storage, Sony inserted a Blu-ray title into a PS3 and produced a video compatible with the
PSP
.
The PlayStation 3 did not
encode
the video however, the copy for the PSP system is permanently stored on the Blu-ray title itself, with no expiration date and at apparently no extra cost.
"There was always the promise of greater inactivity,"
said
David Bishop
, president of
Sony Pictures Home Entertainment
.
The new feature is not yet part of the company's release schedule, but Bishop said he expected to see Sony Pictures rolling it out this year. Not many details were given on whether the video content could be transfered to portable devices other than a PSP.
Support on the PSP is significant enough on its own however, as it seems Sony may be cleverly replacing its
UMD
format (at least for movies) with Blu-ray discs that instead contain a copy of the movie for the Memory Stick.
Source:
GamesIndustry.biz