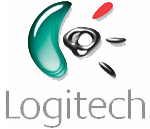 It is rumored that
Microsoft Corp.
is looking to take-over
Logitech
, a company based in Switzerland that specializes in equipment for PCs, audio system, games consoles and more. Shares of the company surged in value on Thursday as rumors circulated amongst traders. Logitech has a market capitalization of around 7 billion Swiss francs, and Microsoft reportedly bid at 48 francs per share.
"Rumors are rumors. I can't make any specific comment on them,"
Daniel Borel
, co-founder, and the company's largest shareholder, told
Reuters
. Logitech would be a good acquisition for Microsoft, which is always trying to further its stretch into the living room with
Windows Media
Extenders, like the Xbox 360 console.
Logitech recently showed off new products at the
Consumer Electronics Show (CES)
in Las Vegas.
Source:
PocketLint.co.uk