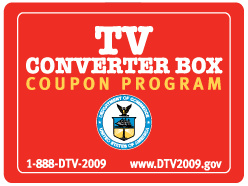 In a new twist on recent stories about the transition from analog to digital broadcast TV in the U.S.,
Best Buy
CEO Brad Anderson is expressing concern over the challenges of getting converter boxes in the hands of consumers before the last analog signals are turned off in a little over a year.
Speaking to an industry audience at the Consumer Electronics Show (CES), he said "I think it's one of the biggest risks our industry has." He added "The number of converter boxes that is going to be required could put tremendous pressure on us to solve all those problems."
Part of the prolem, according to the Government Accountability Office (GAO) in Washington is that there are no real goals set by the FCC, and therefore no way to know how far the country has to go. FCC chairman Kevin Martin recently defended himself, saying "the various orders contained in FCC dockets amount to a plan."
If the FCC does indeed have a plan, retailers apparently aren't convinced it will work. "The clock's ticking and this is coming very quickly," Anderson said.
Best Buy
is planning to have the converter boxes available for purchase by April.
If you're a U.S. resident you can apply for up to 2 vouchers, which will be good for $40 off the price of a
DTV
converter from stores like
Best Buy
, by visiting a special government
website
or calling 1-888-388-2009.
Most of the boxes are expected to retail for more than the $40 value of each voucher, although Dish Network parent company
EchoStar
has pledged to make their converters available for $39.99. While the price means they'll lose money,
EchoStar
hopes to make it up in consumer good will and sales of more expensive converters.
Source:
Yahoo