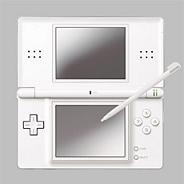 The
Nintendo DS
finished off its impressive 2007 year with a holiday season flourish in Japan, selling just under 500,000 units in the last two weeks of the year.
The sales data, according to
Media Create
, shows the DS dominated the Japanese hardware market, outselling the
Wii
(385,000) and
PlayStation Portable
(332,000) during that same time frame.
Other consoles saw strong sales as well, with the
PlayStation 3
finally firmly outselling its aging predecessor the PS2. These sales however, were still poor compared to the Wii. As usual in Japan, the
Xbox 360
lagged behind its rivals, selling only 15000 units for the two weeks being counted.
Source:
GI.biz