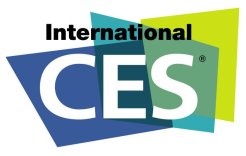 During a special "second release event" today at
CES
,
DeepRockDrive
co-founder Jeff Henshaw spoke out about the service, which allows would-be concert goers to pay a fee to watch their favorite artists perform live, via
Streaming
video on the internet.
"The digital music revolution has not yet touched the live concert industry. DeepRockDrive brings fans and artists closer together than ever before, eliminating wealth and geography as barriers to entry into this new entertainment experience," said Henshaw.
"We are enabling the other critical part of building long-term artistic careers: the live experience. DeepRockDrive will do for the $10 billion live concert industry what those pioneers did for recorded music,"
Henshaw added.
DRD's platform will allow fans worldwide to watch their favorite artists live from the comfort of their own homes, a huge plus for fans who do not live near large, popular concert venues.
Tickets, which can be purchased through DRD's site, would be $7 USD and the funds would be shared between the site and the artist.

"We've designed the DeepRockDrive experience to be a hybrid of a live concert and a videogame by giving fans the ability to choose from at least four camera Angles, a vote for what the next song played will be, and live digital shoutouts to artists in the studio. One can watch just the guitarist's chords, the lead singer or an aerial view. We tune the camera angles with every performance, so each show is a unique adventure for both the artists and the fans,"
said Henshaw.
"We're simultaneously producing a world-class HD video broadcast; mixing and sweetening audio in a professional recording studio; and incorporating live, two-way interaction with fans into the performance. Nobody's even come close to doing something this ambitious with live performances before."
Source:
betanews