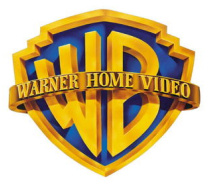 When
Warner
announced last week that it was moving exclusively to
Blu-ray
, many questions remained as to why the move happened, whether money was involved, and why the studio would voluntarily shun the growing
HD DVD
market.
Speaking to
Reuters
, the studio made it clear that the move was not fueled by a money exchange with
Sony
, but instead that the decision was based on on fears of a deteriorating U.S. economy, falling
DVD
sales and even rising gas prices.

"We've typically been recession proof,"
Warner Bros Entertainment Group President Kevin Tsujihara said.
"But the thing that we saw in the fourth quarter...was gas prices beginning to affect sales. And since we're considered an impulse purchase, it's beginning to impact us."
Tsujihara also added that the decision was based in part in an effort to help end customer and retailer confusion over the HD video formats.
Toshiba
, the lead proprietor of
HD DVD
has said that despite Warner's decision, the time for HD DVD's demise has not come yet. Both
Universal
and
Paramount
have said they are committed to HD DVD despite published rumors.
Source:
Dailytech