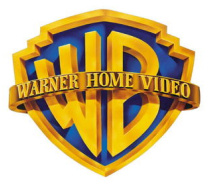 Now that it has thrown its support behind
Blu-ray
,
Warner Home Entertainment
president Kevin Tsujihara has announced that the company has plans to introduce its first
Profile 1.1
compliant movies to the market in the near future.
In doing so, Warner will follow other
Blu-ray
camp studios in producing discs with 1.1-enabled features. Blu-ray players with
Profile
1.1 compliance have been in stores for a couple of months now.
Although they have previously used
HD DVD's HDi
interactivity technology on their discs, the new titles will be the first with profile 1.1 features. Tsujishara added that the first profile 1.1-enabled discs to hit the market would be the dozen titles that Warner had previously used
HDi
with. Those titles had been used to "deliver the studio's "In Movie Experience" picture-in-picture video commentary and other interactive features."


"We held off releasing them on Blu-ray because we wanted to be able to have the full interactivity,"
said Tsujishara.
"At this point in time, we're still working out all the kinks [with the technology], but they will be released soon."
Although he did not release any street dates, he did mention that 'Batman Begins,' and the 'Matrix' trilogy would be a few of the first discs to hit stores.
Source:
HD Digest