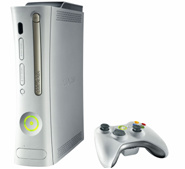 It is no secret that a large portion of the first shipped
Xbox 360
consoles were defective.
Microsoft Corp.
has admitted to this problem and set aside a mountain of cash to repair or replace defective units for customers. In order to prevent more problems of this nature, Microsoft introduced a revised cooling design with heatpipe and heatsink to cool the GPU and used 56nm chip technology in newer consoles (for CPU).
Bill Gates
never really spoke out about the matter until now. Speaking with the
BBC
, Gates revealed that Microsoft is now determined to make the Xbox 360 console the most reliable gaming hardware for consumers.
"Well, we certainly had to apologize to our uses about a number of boxes that had to be replaced,"
said Gates.
"We did that for free for all of those people, we've gotten a lot of positive feedback about the way we handled it."
"We've got incredible reliability on the new work we've done,"
he continued.
"Our commitment is that it will be the most reliable video game box out there. People really love the Xbox because of the content, but we've got to make sure that the hardware never stands in the way of that."
Source:
DailyTech