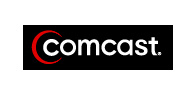 Chieftan Capital
, owner of around 2% of
Comcast
, this week sent a letter to the cable giant requesting that current CEO Brian Roberts be replaced, and the company's shareholder voting rules be changed to wrest control away from the Roberts family. Despite owning a mere 1% of the company, these voting rules give them nearly complete control over management decisions.
The letter characterized
Comcast's
management team over the last several years as a complete failure, and laid the blame squarely on the shoulders of the Roberts family, saying
"Protected by super-voting stock, management has been free to ignore shareholders entirely"
"Returns on invested capital have been anemic, high-priced acquisitions have proven a waste of capital, capex has ballooned and free cash flow has consistently disappointed. While management has boosted Comcast's operating cash flow by ten-fold in the past decade (mostly through acquisitions), it has created zero return for shareholders,"
Chieftain
wrote in its letter that was signed by managing directors Glenn Greenberg, John Shapiro and Thomas Stern.
When asked to comment on the letter by financial publication
Barrons
, a senior vice president of
Comcast
,said the company
"continues to perform well, consistently delivering superior revenue and cash flow growth and significant free cash flow, despite a challenging economy and an increasingly competitive environment. Our management team is intensely focused on executing our strategic plan, investing for profitable growth, and creating long-term shareholder value."
However, she also added that the company will
"review Chieftain's most recent correspondence and will respond in due course."