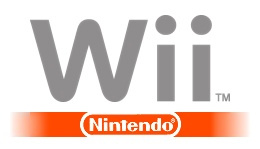 Following Nintendo Japan's announcement
that 5 million
Wii
units had been sold in the country,
Nintendo Europe
has revealed that sales of the Wii had
reached 6 million
and
DS
handheld sales had reached 20 million units.
The company also revealed that first party software sales for the region had been impressive, with four titles for the Wii blasting past one million units sold. "Wii Play" has sold 2.3 units while "The Legend of Zelda: Twilight Princess" and "Super Mario Galaxy" sold 1.3 million each. "Mario Party 8" just hit one million units sold.
DS games continued to sell very well with the "Nintendogs" series leading the
pack
with over 8 million units sold.
2008 Wii titles coming to Europe should also be hot sellers especially the upcoming "Wii Fit", "Super Smash Bros. Brawl" and "Mario Kart Wii". The last two titles are successors to blockbuster hits for past consoles.
Nintendo also revealed that for the 9 month period ending December 31st 2007, profit was $2.43 billion USD, almost double its 2006 profit.