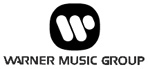 Warner Music Group, one of the big four record labels, has announced
that is suing the
MP3
access service
SeeqPod
just days after signing a deal with the
similar service Last.FM
For those unfamiliar, SeeqPod "maintains a public index of stored music tracks throughout the Internet". The service also offers a search tool that makes it easier for users to locate the music they are looking for. It also offers a music player to play the files.
According to Warner though, thew site links
"to sites containing unauthorized and illegal copies of copyrighted music that can be played on demand or saved as playlists."
Curiously, SeeqPod has "5% of the company is owned by the Lawrence Berkeley National Laboratory of the US Dept. of Energy, whose algorithm for recognizing music within sound files that might also contain other forms of sound, speech, or
Noise
, is actually being put to the test by the firm."


"This advanced search engine algorithm set and technology enabled biologists working at the Lab to discover hidden relationships in genomic data,"
SeeqPod's Web site reads,
"enabling connections to be formed between human genes based on immense amounts of context and associations. It was observed that this technology could be applied to matching, searching and discovering relationships between any objects located on the Internet."
Meaning, while
Google
is crawling the web for news articles that it can aggregate SeeqPod is also crawling searching for music.
We will see where this suit goes and keep you updated.