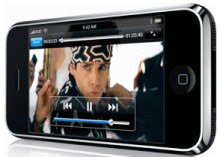 According to
Gene Munster
, an
Apple
analyst from investment bank
Piper Jaffray
, the leading
MP3
player manufacturer is likely to
bring new cheaper iPods
that would be like the recently released iPod Touch in terms of multi-touch display and wireless Internet connectivity. In the report released last Monday Munster goes through Apple's last year's fourth quarter and it being the less growth producing time in the history of iPod. Munster therefore presents that introducing new, cheaper and innovative portable MP3 players would be the way to improve growth.
"In order to achieve this level of year-over-year iPod growth, we are expecting Apple to introduce cheaper, innovative iPods with Wi-Fi and multi-touch technology,"
analyst wrote.
He added that even though the broader market was slowing down the sales growth in MP3 players, Apple has maintained to keep the dominant lead in market share. The segment's dollar share has also grown from 71 percent in 2004 to 84 in 2007, and the most recent update a month after the
iPod Touch
was released it shot up to 90 percent.
The analyst strongly believes that iPod Touch would be the first of many iPods featuring the handy online application of
iPhone
. Munster also drew a picture of a possible remote
Streaming
iPod that could get content from users' media libraries, in his opinion this would remove the capacity issues with flash and solid-state drives.